These Romantic Flicks Provide The Fantasy Without The Falsehood
Back in the day (and by the day I mean less than 10 years ago) the romance genre, despite also being dominated by male directors, was one of the only genres women were given the most support to direct. A little condescending due to the low value the industry put on the genre particularly romantic comedies. But because of this women were given freedom to tell stories of love that avoided glorifying toxic traits and present fantasy love stories in ways that didn't gloss over the unrealistic relationship expectations.
With that said here are my Top 10 romance films directed by women in no particular order.
---
The Holiday – Dir. Nancy Meyers
I technically included this on the Christmas films list but just as a romance film on it's own The Holiday is one of my absolute favourites. Directed by a woman who is no stranger to the romance genre Nancy Meyers the basis of the story is something that requires a level of suspended disbelief but the relationships are so heartwarming with complications that are never over exaggerated. If you need a pick me up kind of movie I would highly recommend The Holiday.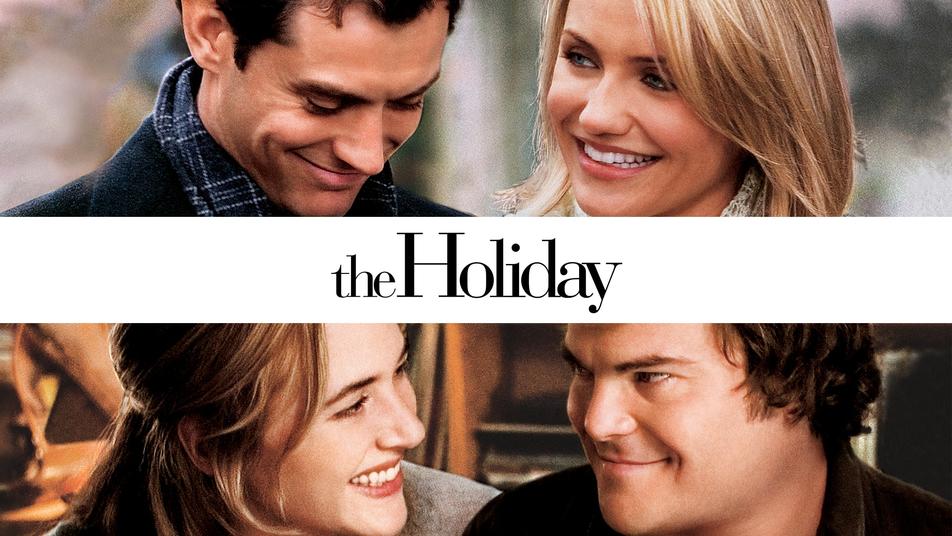 Clueless – Dir. Amy Heckerling
A 90's retelling of the Jane Austen classic Emma directed by Amy Heckerling Clueless has become a classic in it's own right. Cher a popular rich high-school student has always been centre stage but when she tries to play match maker to new arrival Tai she discovers her knowledge of all things romance may not be as thorough as she origianlly thought. Highly quotable and full of iconic cinema moments Clueless is resolutely a top romance film.
Obvious Child – Dir. Gillian Robespierre
From director Gillian Robespierre comes the story of Donna, a comedian whos life is turned upside down when she becomes pregnant after a one-night stand. A modern romance staring Jenny Slate who's performance perfectly compliments the comic yet poignant story of the contempory independent woman.
Bridget Jones' Diary – Dir. Sharon Maguire
Another classic from the 90's is Bridget Jones' Diary. Adapted from the book of the same name and directed by Sharon Maquire this romantic comedy is the tale of a single woman in her 30's trying unsuccessfully to change her life and find love. A series of cringeworthy comedy of errors take us through the film that was so popular it got two sequels directed by Beeban Kidron and Sharon Maquire again.
Love & Basketball – Dir. Gina Prince-Bythewood
Love and Basketball is the story of Monica and Quincy who meet as children but as they grow struggle as their desire to best basketball players get in the way of their newfound desire for each other. Perfectly blending the sports movie genre with rom-com whilst tackling female ambition and sexuality there is no wonder why this film has found its way into so many romantic movie top lists.
Little Women – Dir. Olivia Wilde
A story that has been adapted over and over again but the 2019 adaptation from director Oliva Wilde was one of the best films I saw that year and of course told this classic tale so brilliantly. You can read my full review here but for a period piece it has been expertly brought into the modern age through the script and perfomrances without losing any of what makes this story such a timeless one.
Enough Said – Dir. Nicole Holofcener
Single mother and masseuse Eva worries as her daughter is about to begin college. However she soon meets Albert and starts a carefree relationship with him beofre discovering he is in fact her new friend's ex-husband. I distinctly remeber loving this film for it's realistic dialogue and the wonderful performances from Julia Louise-Dreyfus and James Gandolfini. Plus there's a family dinner scene involving bread that felt particuarly relatable.
The Broken Hearts Gallery – Dir. Natalie Krinsky
This quirky romantic comedy explores break ups and specifically finding love after one through a comically written yet relateable script staring Geraldine Viswanathan (Blockers) and Dacre Montgomery (Stranger Things). This is the perfect date movie as it packs the right blend of funny and romantic whilst not glossing over some of the harder parts of falling in and out of love.
Portrait of A Lady On Fire – Dir. Céline Sciamma
This french lesbian romance released to wide critical acclaim winning a multitude of awards at festivals around the world including the Queer Palm at Cannes. Set in 1700's France painter Marianne is commissioned to complete a wedding portrait of reluctant bride to be Héloïse; only she must paint the portrait in secret. Marianne's daily observations of Héloïse subsequently blossoming into something more.
Rafiki – Dir. Wanuri Kahiu
Rafiki was shrouded in controversy on its release but this film so full of passion, complexity, and colour its not only one of the best romance films I've seen but one of my top favourite films of all time. Directed by Wanuri Kahiu Rafiki is the story of Kena and Ziki as they navigate their forbidden love in a country where homosexuality is illegal.